How does Freedom Commercial benefit you as a client and why should you care?
Because our clients get a higher level of service with no additional risk. Our agents can afford to take extra time, focus, care and consideration to make sure that the transaction takes place in an effective way with your needs in mind.
How can we do this? The answer is simple.
We have a new payment model for our agents that ultimately benefits the client. Whether you are a Landlord, Seller, Tenant, or Purchaser, our model will make a positive difference. Freedom has cut overhead and unnecessary real estate expenses like large offices with huge conference rooms that other typical commercial real estate firms pay and passed on the savings to our agents.
That way, our agents are incentivized to close deals one at a time without having to work themselves ragged like they must with the old model; which ultimately means better service for you as the client.
Freedom Commercial does have physical offices but keeps them as small meeting places to save on costs. We instead rely on our less expensive and more effective online tools.
In short, we are the Netflix model of commercial real estate and the old model is Blockbuster.
Who wants Freedom?
We believe that everyone wants freedom. We are all fighting our own battles for freedom in one way or another: Freedom financially, more free time with family, Freedom to ultimately escape from the rat race, ect.
Freedom Commercial's Goal is to help everyone from our clients to the agents who work for us, to achieve more financial freedom, happiness, and build wealth.
Freedom's Niche
Freedom Commercial located in Tysons Corner, VA. We are currently licensed in Virginia, Maryland, DC, and Florida and have partners up and down the east coast.
Geographically, most of Freedom Commercial's focus is on the Eastern Cost and Mid Atlantic.
Our niche is "Neighborhood Commercial Market". The "Neighborhood Commercial Market" is comprised primarily of small business and property owners.
Typical Transaction sizes range from $500,000 to $15,000,000. We currently work with projects as small as the local business owner who wants to create or expand their business to multi-billion-dollar large national companies purchasing or leasing multiple sites.
Still Skeptical or just have questions? Set up a no obligation virtual appointment and give us a try.
Have questions? Set up a no obligation virtual appointment and give us a try.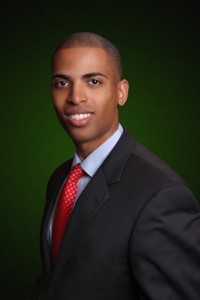 Jon Green
Freedom Commercial
President
Jon Green is a licensed commercial real estate broker in Virginia, Maryland, Washington DC and Florida. He holds the CCIM designation, one of the most prestigious and most challenging to obtain in Commercial Real Estate. He is an active member of the International Council of Shopping Centers (ICSC) and the National Association of Industrial and Office Properties (NAIOP). Jon Graduated from Oral Roberts University in 2004 majoring in International Business and Minoring in Spanish. Jon also spent time in Spain at the University De Salamanca.
His specialty is to represent owners, tenants, buyers, and sellers of office, retail, and investment projects in the DC metro area.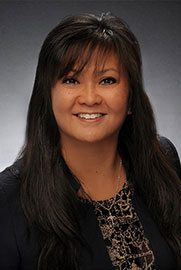 Cecilia Valois
Freedom Commercial
Commercial Agent / Ambassador
Cecilia Valois, graduated from Penn State with a Bachelor of Science in hotel, restaurant, and institutional management. Cecilia Valois has been active in the Commercial real estate industry for over 15 years. She has helped to start and establish successful commercial divisions and is a well known force in the office and industrial markets.
She specializes in tenant and landlord representation. Cecilia has transformed the business with her no nonsense approach, dedication, and strong market knowledge.
Cecilia's experience will be invaluable to Freedom Commercial and we welcome her with open arms! Cecilia Valios and Jon Green have partnered before and are ecstatic to be working together again!